The secret of the ABCD method for losing weight easily
Losing weight is the result of a better alimentation (re-education) together with regular physical activities. To slim down it is recommended to move and drink a lot, to choose vegetable and fish menus and to limit, as much as possible, fried food, industrial products and soft drinks all stuffed with quantity of salt or sugar.
It looks simple but it is very difficult to practice on a daily basis. We can compare this situation to fitness lessons: the first week we are enthusiastic and then we end up having bad conscience because we crack… and time makes it worse! What then, is the recipe to lose a few pounds without depriving him/herself ?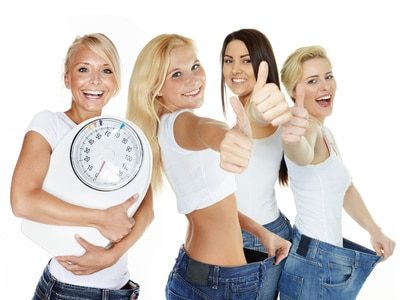 How to lose weight by keeping a smile thanks to the ABCD method!
There are many un-trustful cures and diets that promise to lose x pounds in x weeks. We all dream of having a flat stomach and a thin waist! But, the fight is too long and complicated.
Bio-Gestion has created, especially for you, a simple solution called the "ABCD of thinness" to show you the best way to lose extra weight.
Start by draining (detoxifying) your body: you don't need expensive products, drink 3-4 cups of Green Tea during the day. Green Tea will purify your body and help eliminate unsightly accumulations like: Armpits (Under the arm), triceps (between shoulder and elbow) and so on…
Then write: Absorber (Absorb), Bouger (Move), Compléter (Complete) et Donner (Give). On different « Post-it » papers and stick them prominently in your kitchen, dining room and other living areas.
Why these words?
Absorb less food, fill less your plates and do not refill it again. Take small bites, chew slowly, enjoy what you have in your mouth, decrypt the flavours and drink enough throughout the day to compensate. 1 large glass of water before each meal is a minimum.
Bougez (Move) One of the best example would be to walk a little bit more than usual and use transportation only when it is strictly necessary. The best exercise would be to take the bus or the subway at the next station. If you have the possibility, also avoid using elevators, as much as possible.
Complete your diet with Lipo-Elimination and Fucus Algae. These 2 natural products will act on the assimilation of fats and the temptation to eat all the time.  Donnez (Give) You also have the possibility to take Spirulina and give good ingredients to your body. This natural product is made of iron supplement, protein and vitamins which can be very useful to your health.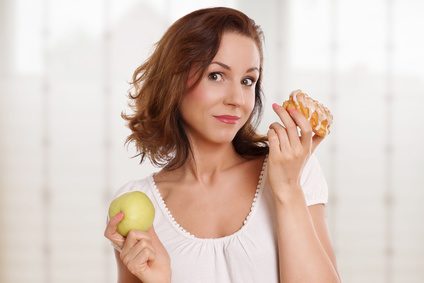 Further information:
Lipo-Elimination acts on the assimilation of fats: "In a study of 150 women over 2 months, 3 g of chitosan per day has been given to just one of the women's groups and the results were compared after that. Those under chitosan have lost 1 kg more than the others".
Fucus seaweed do have, hunger suppressive effect:In fact, the thalli of this marine plant, once in the stomach, swell and create a feeling of satiety. You will quickly be less hungry, thus any excessive calories will be avoided!
Spirulina is known to be an anti-deficiency and dietary algae: To be sure that your body does not lack anything, you can trust Spirulina, which gives you everything you need! This seaweed is a true marvel on the nutritional level. Its content of protein, vitamin B12, beta-carotene, iron, magnesium and trace elements is incredible! The synergy of these 3 dietary supplements will boost your weight loss!
What are the advantages of the ABCD method:
– Coloured "post-it" reminds you gently and without effort of the few tricks that will allow you to be quickly proud of you. – You do not have expensive coaching or aesthetic care, nor do you have a "special nutrition" program, no hardship. – Just think of the 4 tips: Absob, Bouge (Move), Complete, Donne (Give) and you will see … your friends will be jealous!
Testimonials:
"The ABCD method is amazing and really effective, do not expect to lose all your extra-kilograms in a short period of time, but after 1 month, in reducing just a little bit the quantity of food in my plate and using three Bio-Gestion's natural products…I lost a total of 4 kg! "Mégane C
"Thanks! to Bio-Gestion. Your method is easy to use. The different "Post-it" papershelp me to think about it, without being a chore. Well, I already lost 4,5 Kg! Karin M
"I was expecting nothing and at the end I lost in hip, my favourite skirt suites me again." Valentine F.
"Usually I spend a fortune to get slimmer and be ready for the summer beach. I tried ABCD method for the first time… and I do not regret it, I lost 1 waist after only 1 week. Your method is now, highly recommended to all my friends! "Sophie B.