COVID19: Deliveries are maintained. We remain at your disposal by mail and telephone.
Towards a new joy of life
Nature provides us with food rich in proteins, trace elements and vitamins. Unfortunately, nowadays, industry refines everything. Sugar, milk, flour, etc., are all refined by industry. It thus removes from our food the precious constituents that our bodies need.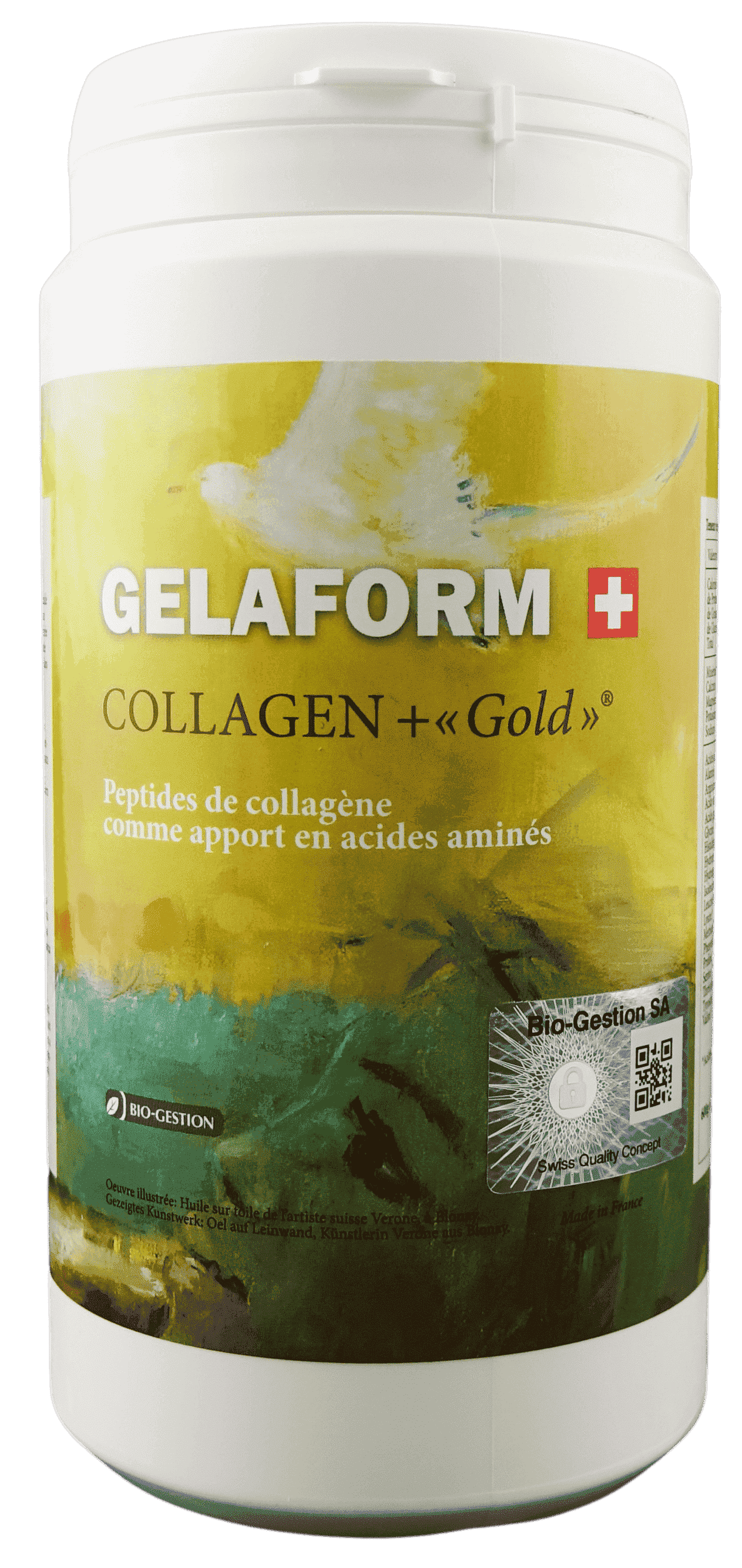 The Gelaform collagène + « Gold » is a pure collagen hydrolysate, essential for the constitution and maintenance of our organs such as cartilage, bones, skin, muscles, hair and nails.